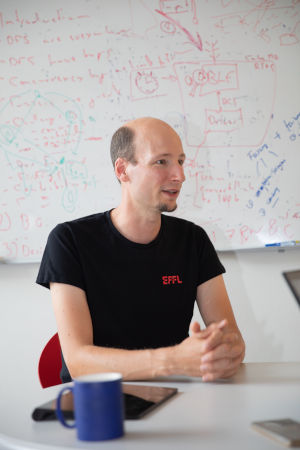 Mathias Payer is a security nerd and computer science researcher (PostDoc) at UC Berkeley. In the summer 2014 Mathias will join Purdue university as assistant professor in computer science. His interests are related to system security, binary exploitation, user-space software-based fault isolation, binary translation/recompilation, and (application) virtualization.

He graduated from ETH with a Dr. sc. ETH in 2012. The topic of his thesis is related to low-level binary translation and security. After developing a fast binary translation system (fastBT) he started to analyze different exploit techniques and wondered how binary translation could be used to raise the guard of current systems (with TRuE and libdetox as a prototype implementation of the security framework).
Some of my random ramblings on security-related topics are published in my security blog. You can find my publications under Publications or on Google scholar. My Curriculum Vitae is available as well.
Contact details: