After a couple of rough months interviewing for academic positions (there's another blog post coming up on this topic, so stay tuned) I headed off for some well deserved vacation time (and with vacation I mean a hacker conference, SyScan 2014 in Singapore). As there are no direct flights from San Francisco to Singapore I had to have a layover either in Hong Kong or in Tokyo. I haven't visited either place and Tokyo sounded like much more fun to visit, so I planned a two day layover in this weird, crazy city.
Early on Wednesday I packed my stuff (10 minutes is enough time to pack for two weeks) and headed to the BART and to the airport. I quickly enjoyed the lounge at SFO (well, it's an US lounge so you only get crackers, cheese, and some fruits) and off we went. I was pleasantly surprised by the international United flight - they had a professional team on board and the service was really good: plenty of food (2 meals, and ice cream inbetween), lots to drink, and a generally nice atmosphere. I was actually able to work most of the time and relaxed with some movies inbetween.
Immigration to Tokyo was pleasant. I waited for 5-10 minutes, the border officer did not ask any questions and I got my tourist visa. From Narita airport it takes about 1 1/2 hours to reach the main city and I headed straight to the hotel. When I was looking for the hotel I had my first revelation that nobody speaks English. All the signs are Japanese only and if you don't know what the hotel will look like you have no way of finding it. Luckily, I vaguely remembered the front of the hotel as they showed a picture on the booking.com website (that I booked more than a month ago). The nice lady at the reception did not speak English either but with we were able to communicate with hand gestures. I was told to get the real Japanese experience I have to stay in a capsule hotel and that's exactly what I did. The hotel was almost like a hostel with shared bathrooms (including a hot tub!) and toilets but everybody got his (these hotels are men only) own capsule with a little curtain. These things are actually quite large, roughly the same size as a bunk bed but you get "some" privacy. This hotel also allowed me to experience Japanese night time rituals. Men bath together and in Japan they don't have standing showers but sit on a little box and fill a bucket with water that they then pour over themselves. After washing yourself you head to the tub and relax for a bit. After the bath you hop into a night dress that consists of large shorts and a weird shirt. They actually had to give me an extra extra large one (sorry, no pictures).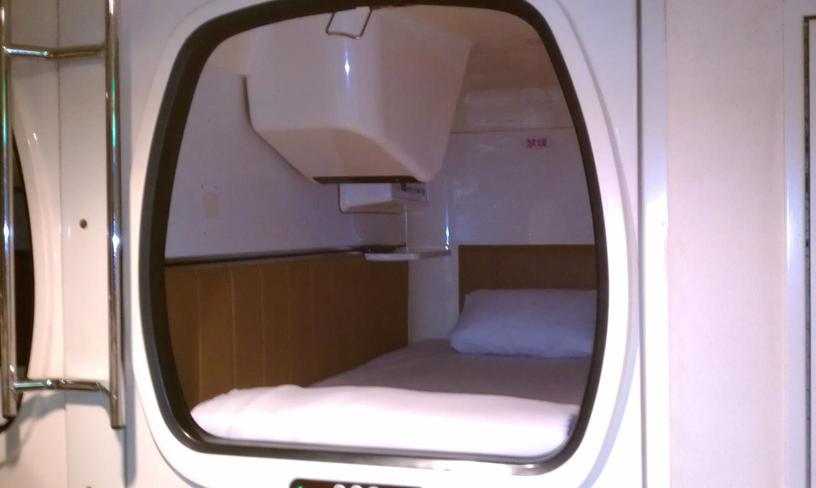 The next morning I got up early (thanks to the jetlag) and went to the Tsukiji fish market, walked along the merchants and saw lots of tasty fish. After this mouth watering experience I stopped at a local restaurant and ate fresh tuna on rice. Again, the owner did not speak English so I had to kind of show him what I wanted. I think that the Japanese don't really know breakfast as we do and just eat a regular meal for breakfast. I must say it was very tasty!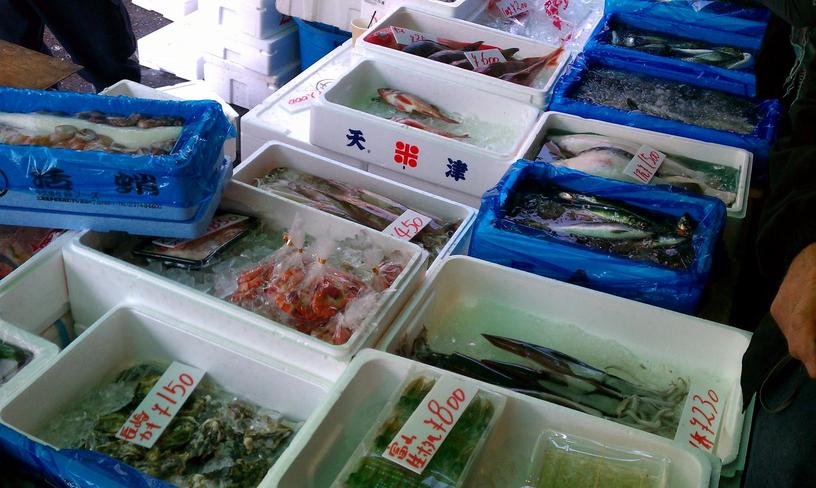 After this great breakfast I headed out to Akhiabara, the electrical city. According to the guide this is the place where Tokyo got the "weird" attribute and I must say they sell a lot of crazy stuff there. It was interesting to see the different electronics shops and if I would have needed any new gadgets I would for sure have found them there!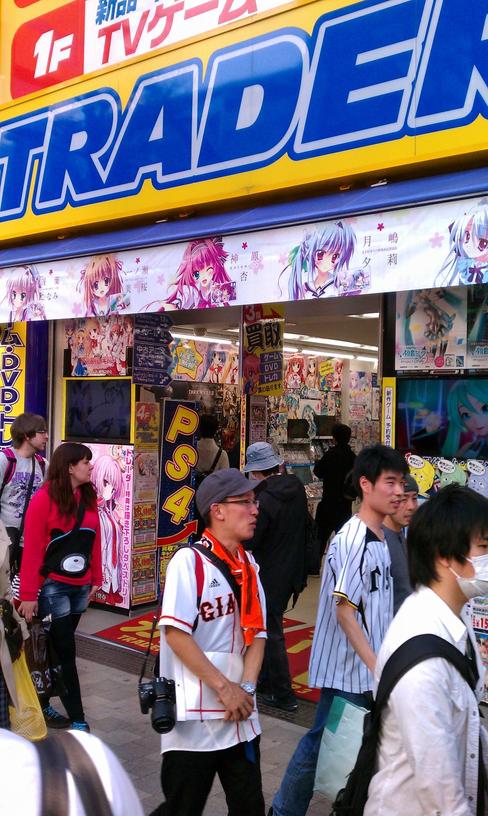 I walked through the district and northwards to the Ueno park area, through a nice little market that sold other crazy stuff. This place also had a lot of casinos where a lot of people were gambling. I watched the different games for 10-15 minutes but did not understand if they were pure luck based or if there was some skill involved. The interesting part was that these machines spit out little metal balls that they collected in large plastic containers. The gamblers were all smoking like crazy and some of them had 10-20 boxes full of these balls stacked behind them. That was one of the weirdest experiences but I did not dare take a picture (privacy, you know).
After reaching the park I saw that the cherry trees were in full bloom and snapped a couple of nice pictures. I also experienced another Japanese ritual. Some people reserve tarps under the cherry trees and one guy waits (for hours) for all the others to show up. Then they eat together under the trees and party.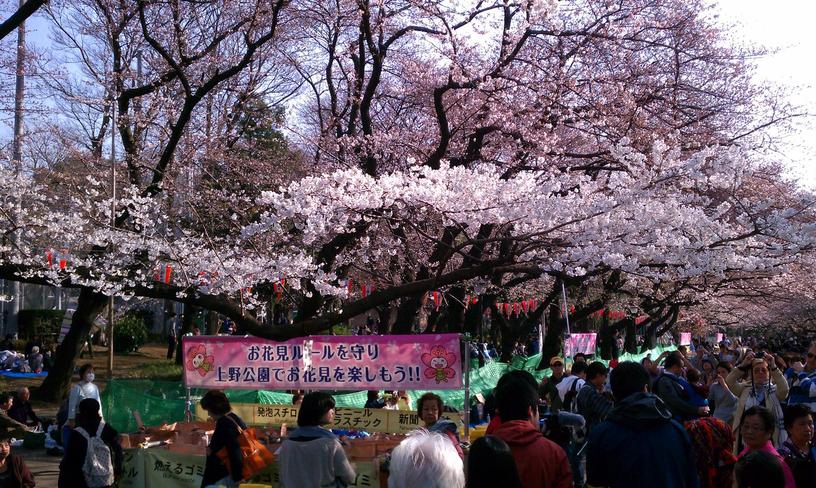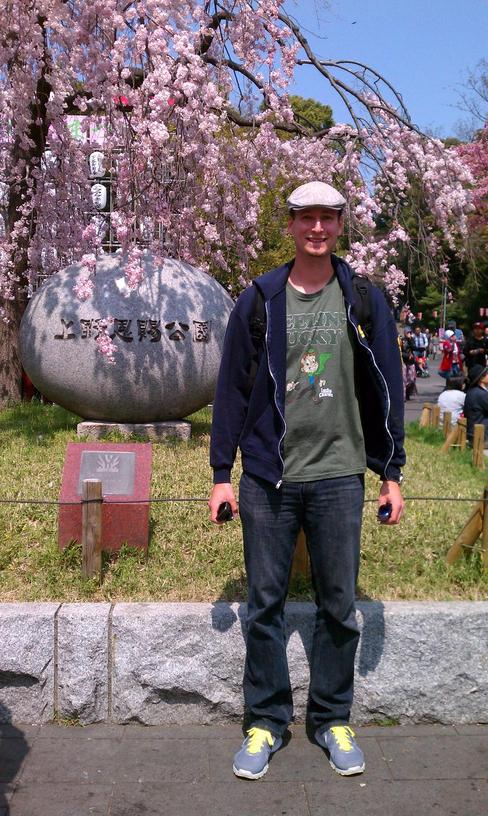 In the afternoon I explored the Tokyo national history museum. The museum was not too exciting but they had lots of old stuff with almost no English signs, so this was a bit of a bummer. I looked at all the stuff but without explanations it's only half the fun.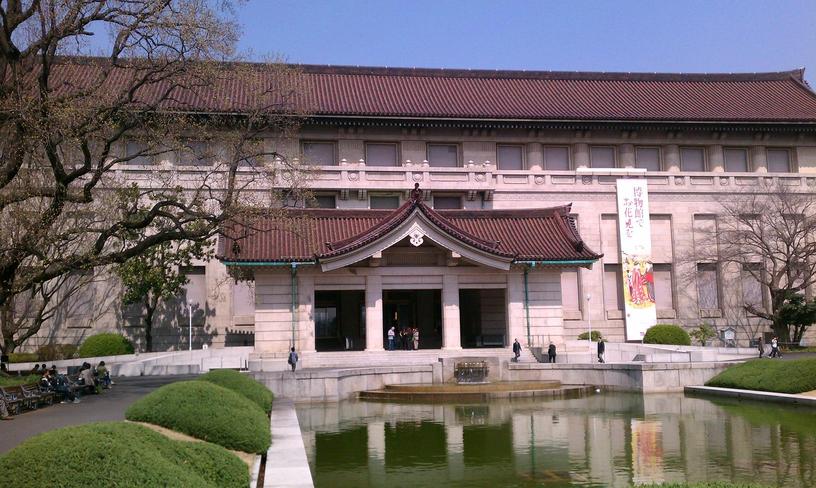 On my second day I visited the Imperial Palace. Basically it's a large garden with some old structures, mostly guard houses. It was interesting to see the architecture and to stroll around.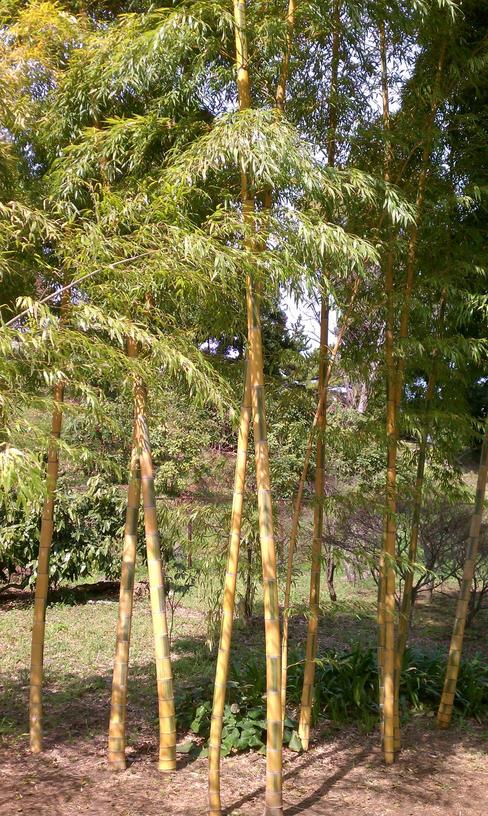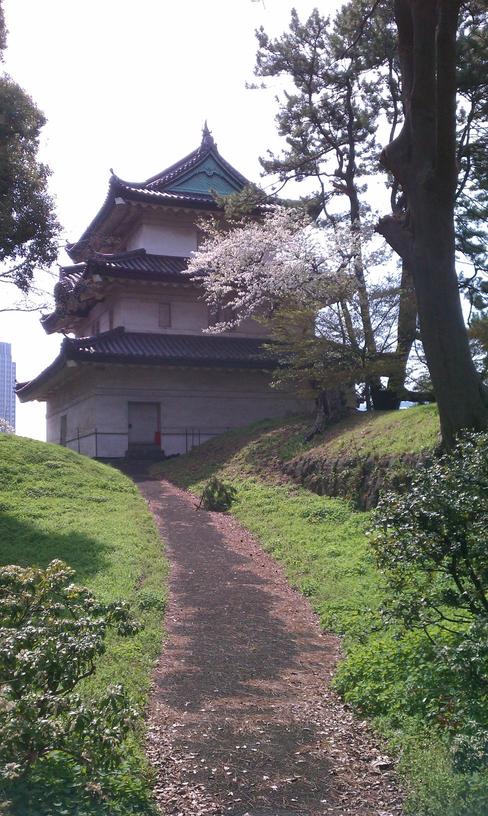 One of the fancy things in Tokyo are the hydration stations (hat tip to Alessandro for naming them). Basically at every street corner and inbetween you have these vending machines that sell hot and cold drinks for roughly a buck a pop. Of course I had to try a couple but most of them were quite weird.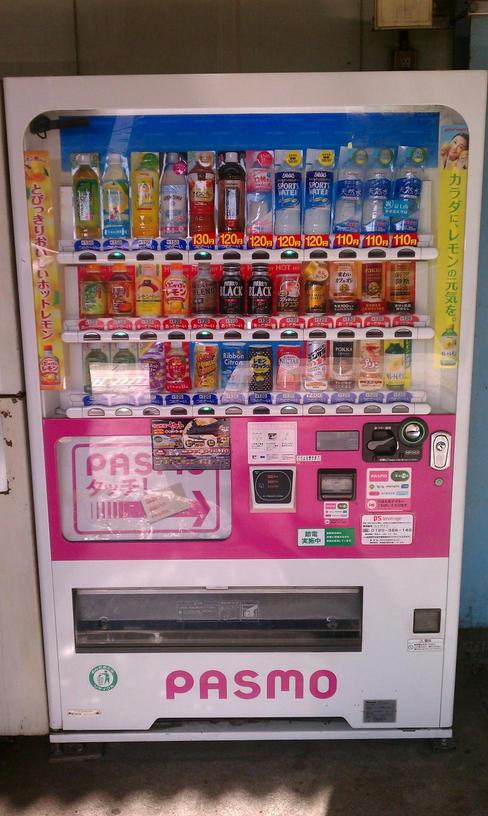 After exploring the palace I already had to head back to the airport. The Japanese public transport system runs fairly well and after you had some time to adjust to the signs it is quite reasonable to follow. The hardest part is that there are three different companies that run different lines and it is not always easy to transfer. Back at the airport I quickly checked in and headed to the lounge (as a privileged traveller I get free food) and had a nice meal.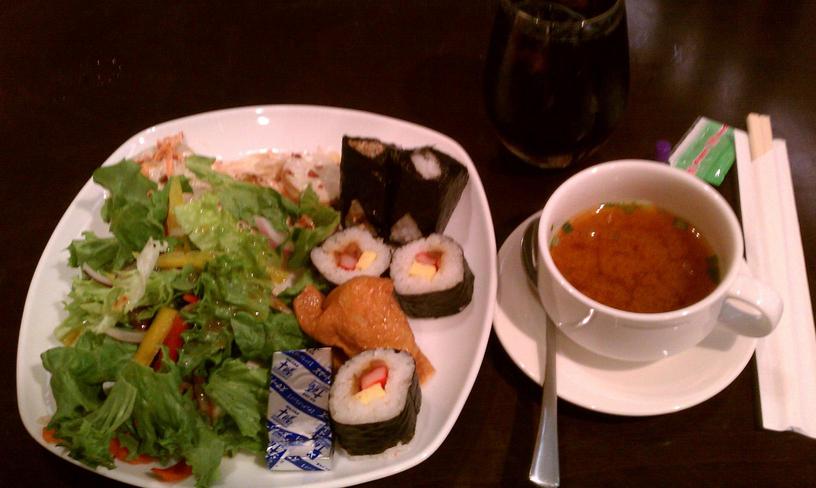 Thanks Tokyo, you treated me well. You were crazy but not as crazy as I expected. I had lots of fun, saw some interesting cultural rituals, some temples and got a good overview of this city.